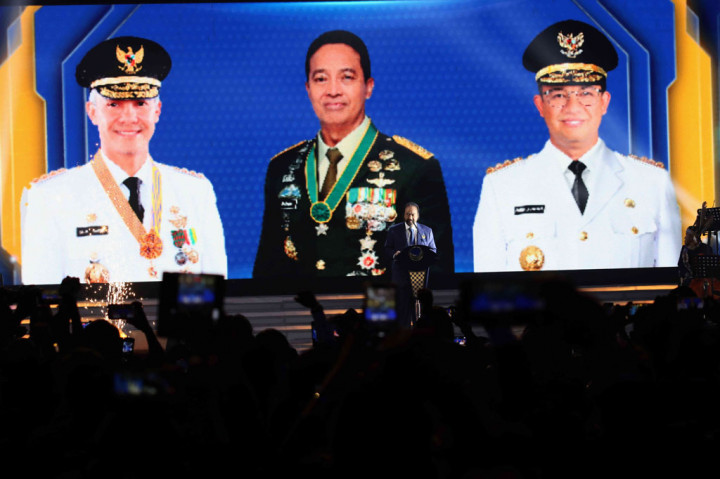 Jakarta:
DKI Jakarta Governor Anies Baswedan, Central Java Governor Ganjar Pranowo and TNI Commander General Andika Perkasa are the presidential candidates to be promoted by the NasDem Party.
This is based on the results of the National Working Meeting (Rakernas) of the NasDem Party which was read by General President of the NasDem Party DPP Surya Paloh at the close of the National Working Meeting at the Jakarta Convention Center (JCC) Senayan, Jakarta, Friday. Friday, June 17, 2022 at night.
"I will publish the results of the recommendations of the National Working Meeting that are addressed to me, decide and determine the recommendations for the presidential candidates who will be taken by the Nasdem party in 2024," Surya said.
He mentioned the names of the presidential candidates, first Anies Baswedan, second Muhammad Andika Perkasa and third Ganjar Pranowo.
"I remind you that there are no less than three names, the value is the same, the qualifications are the same. Only the order is different, 1, 2 and 3," Surya Paloh said in front of tens of thousands of NasDem cadres.
According to him, only one of the three names will be nominated as a NasDem presidential candidate.
"If there were three presidential candidates, the president wouldn't think about it anymore," he said.
Surya Paloh will soon determine a presidential candidate promoted by NasDem.
"God willing, let's set a time and place to look for good days and good months. For us there is nothing that makes us urgent, whatever our decision," he said. IM/Adam Dwi Putra
(WWD)