MANILA, Philippines – State-owned Philippine Amusement and Gaming Corp. (Pagcor) has yet to raise P2.328 billion as its share of revenue from Philippine offshore gaming operators (Pogos) over a year since the amount expired, according to the Audit Commission (COA).
This is part of the P2.97 billion of Pagcor's revenue from Pogos that remains uncollected through the end of 2021, revenue that the COA said the gaming regulator could have used to fund its mandate to contribute to nation-building.
Of that amount, P2.328 billion, or 78%, had been outstanding for more than a year, part of that since 2017.
"Of the BRL 2.328 billion in accounts receivable open for more than 360 days, BRL 815.902 million are under protest. Notwithstanding the accounts receivable under protest, the remaining P1.512 billion remained uncollected for more than one to five years," the COA highlighted.
State auditors informed Pagcor of the 2021 audit results in a letter from management dated June 13 to Pagcor President Andrea Domingo.
They noted that the "presence of substantial accounts receivable from Pogos has been a persistent problem for several years".
This was despite billing procedures in Pagcor's offshore gaming regulatory manual, such as issuing a notice of default to the licensees in question, forfeiting the performance guarantee, and suspending, terminating or canceling their offshore gaming license.
The manual also gives Pogos until the 15th of each month to pay off its debts with Pagcor.
protest letters
Pagcor explained that Pogos' past-due receivables were due to "the agency's intensive fight against illegal online gambling and its overzealousness in maximizing charges to government coffers."
The state gaming regulator added that it was dealing with undeclared games, websites and operations suspected of being connected to POGO licensees.
In December 2017, it engaged a third-party auditing platform service provider to provide accurate, near-real-time gaming gross revenue (GGR) from POGOs, which needed to be integrated into the platform.
In April and May 2018, Pogos were charged an estimated fee based on the average revenue performance or average GGR of the last 30 days multiplied by the regulatory fee percentage, as there was no set GGR value for these suspicious sites.
"Affected POGOs, due to the substantial amount of regulatory fees, filed letters of protest on various dates from May 2018 to October 2019. Some of the affected Pogos partially paid while some did not pay the invoiced amount, therefore resulting in the outstanding balance balances", read the Pagcor letter.
The COA advised Pagcor to "evaluate and validate protest receivables, and make necessary adjustments" to its books, and that the agency "review the effectiveness" of the provisions in its POGO manual to improve fee collection.
He said Pagcor must also strictly enforce the collection and collection of regulatory fees and consider imposing a protest fee in POGO filing disputes.
disputed fees
The COA noted that regulatory fees were not collected from seven POGOs that filed protests over their billed fees, and that protests from four of those Pogos were still processed, even if they were filed later than the allowable date.
It also learned that the estimated fees charged to POGOs in April and May 2018, based on data from the third-party auditing platform service provider, were "found to be inaccurate following their own revalidation procedures."
As a result, Pagcor "admittedly billed the POGOs in question with inaccurate amounts and these were recognized as revenue in 2018".
Three years after 2018, the third-party auditing platform service provider told Pagcor that it "failed to establish a clear link between the undeclared suspicious websites and the POGOs."
However, the service provider shall not be liable for any incidental, special, punitive or consequential damages as stipulated in its consultancy agreement with Pagcor.
There were around 60 Pogos operating in the Philippines as of early 2020, or before the COVID-19 pandemic. The number of service providers accredited for these Pogos reached 218 companies and employed around 150,000 people, of which around three quarters were foreigners, mostly Chinese.
As of mid-May this year, the number of POGOs has dropped to 34 operators, after many left due to the pandemic and the franchise tax issue with the IRS.
—WITH REPORT BY BEN O. DE VERA
RELATED STORIES
Pogos said to pay P1.365 billion and leave
Pagcor Boss: More than half of POGOs closed, left PH for Cambodia, Vietnam, Laos
P28.7B projected to be levied from Pogos in 2021 under tax regime bill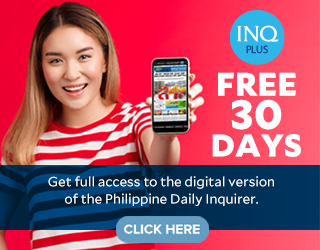 Read on
Subscribe to INQUIRER PLUS to get access to The Philippine Daily Inquirer and over 70 other titles, share up to 5 gadgets, listen to the news, download from 4am and share articles on social media. Call 896 6000.