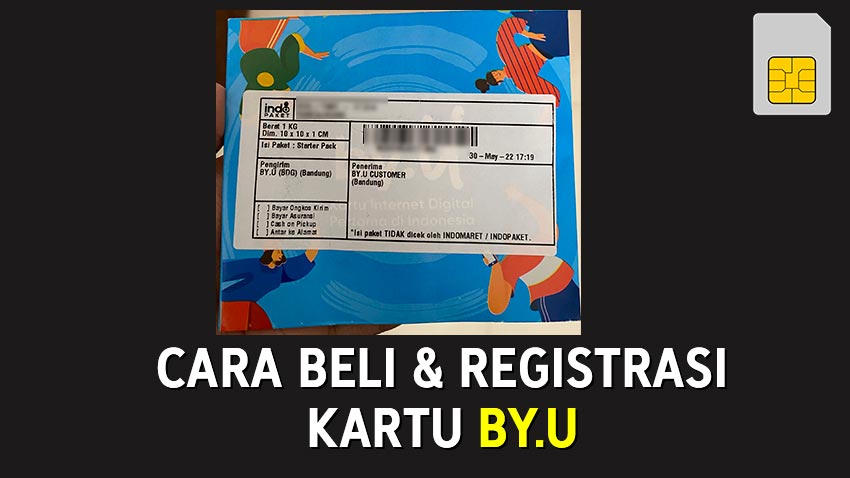 Not long ago I know there is a telecom provider that has no active period. Yes, you don't really need to fill in the credit to add active time.
providers are by.U one of Telkomsel's proprietary products.
Well, I immediately tried to register, because I really needed it, and because I want to replace the SimPATI card that I rarely use, the reason is that I have to top up my credit every month just to extend the active period, even though I use it very rarely ahaha.
Okay, without further ado, let's get straight to the tutorial.
What do I need to get a by.U card?
Actually, this by.U card is free, but we need to buy an internet package.
Email address (To register in the by.U app)
money at least BRL 20,000 (To buy the package)
Number KTP and KK (For late registrations)
Get the app:
Reference
register with link this reference, you and I will get additional quota respectively 2 GB
[Daftar By.U]
The steps
1. Create a byU account and select a number
Open the by.U app and then to log in click in 'have an account'.
To register an account, here I use Google account to login because it's easier so you don't have to type emails and passwords, just one click.
Next click 'buy package' then you can choose quota only the cheapest ones, so click arrow icon.
Now select byU phone that is available
For collecting cards, my advice is to choose through indomaret because it's faster and you don't have to wait for a courier, look for the nearest Indomaret.
Now for payment I also choose indomaretso dear.
2. Go to Indomaret
First, make a payment, you can ask the cashier, like "Mana, I want to pay for.U, it's possible".
You will later be directed to a touchscreen monitor i-PAYMENT
Assignments, enter the byU number you chose earlier and the purchase code you receive, after that you paper the payment, deliver it to the cashier and pay.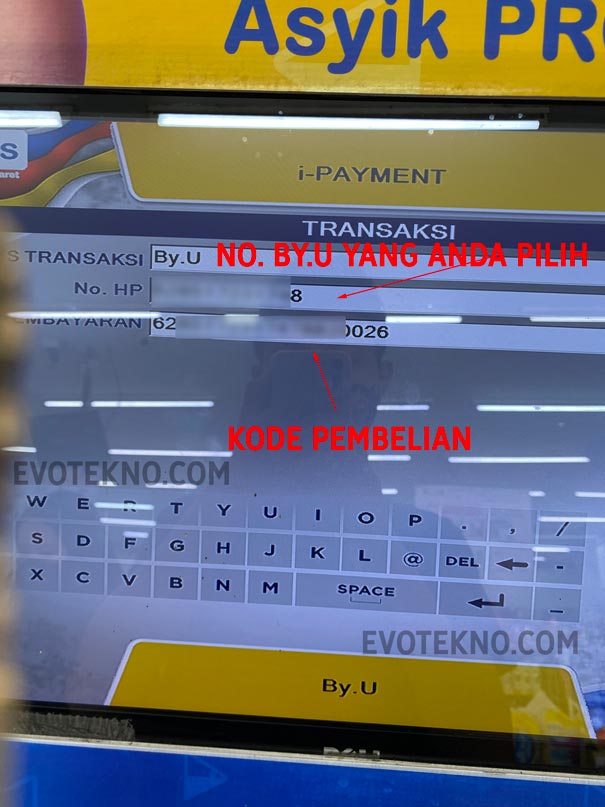 Don't go home yet, after the payment is successful, the by.U app will change, lastly you just need to provide the withdrawal PIN, the cashier will take the card and process it.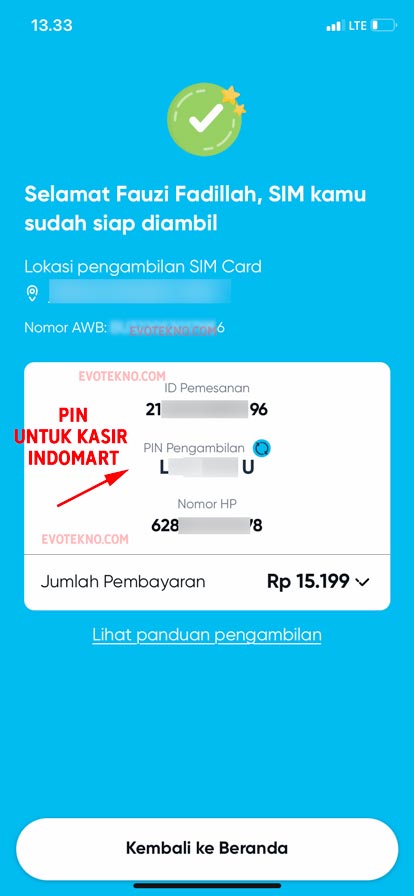 Done, the SIM card will be given. The process is quick, no more than 10 minutes.
3. Registration
After getting the card, the last thing to do is register.
Install the SIM card in your cell phone.
Make sure you enable cellular internet originating from by.U so that it can detect the card. first click 'Activate SIM card' then Continue and choose 'List'
After that, enter your KK and KTP numbers.
Common questions
Common questions
1. Does it pay off, how much does it cost?
The by.U card is really free, but you need to buy a quota for the first time, you can choose the cheapest one.
Indomart also issued the nominal IDR 2,500 for rate Form of payment.
5GB/14 Day Quota Pack: Rp 15,199
Indomar Payment Rate: BRL 2,500
The total money I spent was Rp 17,699
Accepting cards is also free!
2. Can it be used directly?
Video version tutorial
Closure
The card is active and ready to use.
Now I have reduced my Rp spending. 25,000 per month for credit. Maybe you're also saving money, you might consider doing it for.U.
I'll probably do a review, but I don't know when. This is what the tutorial looks like, hope it helps, if you have any questions write a comment below.