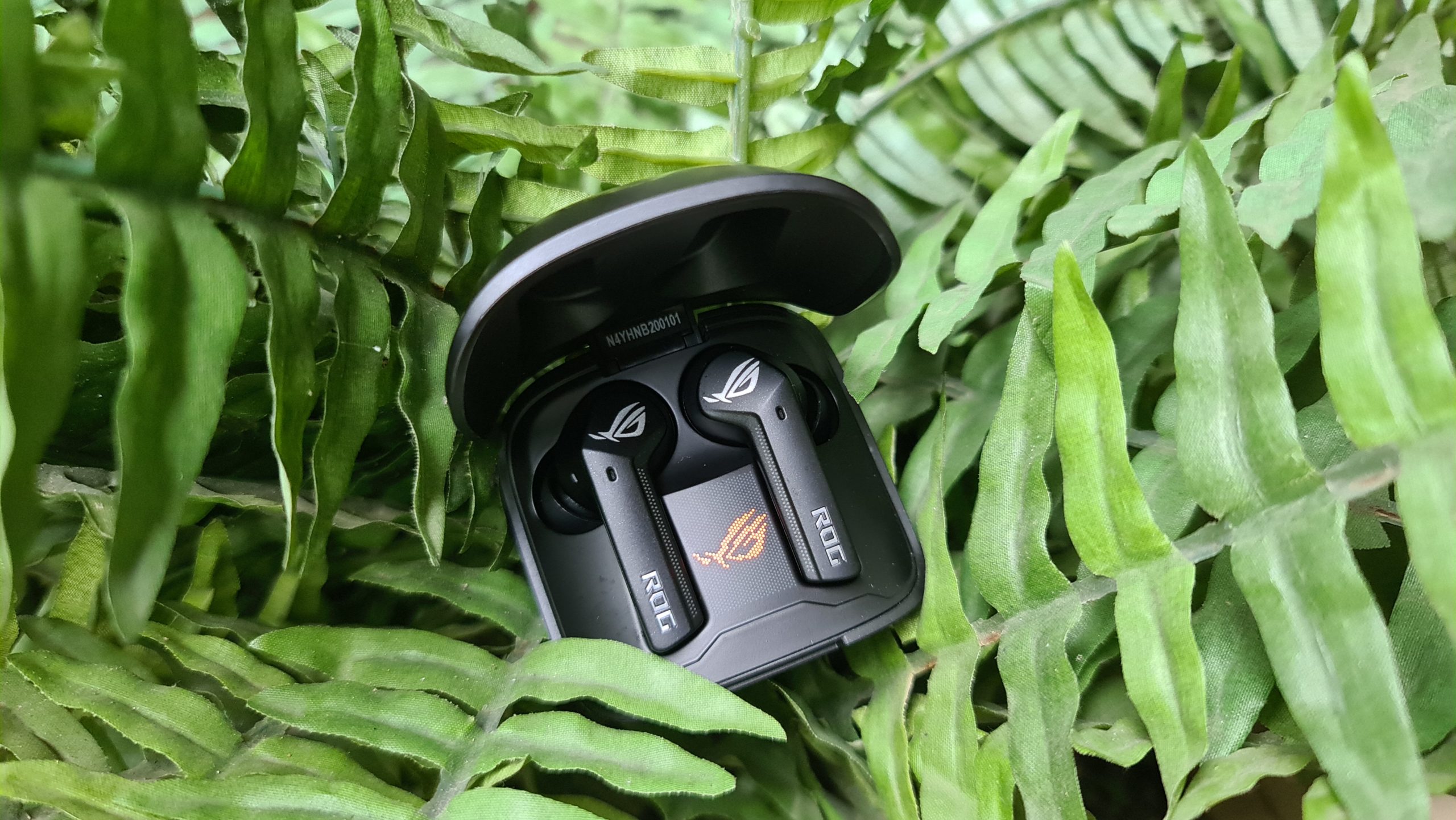 We managed to get our hands on the ASUS ROG Cetra True Wireless headphones. They are a pair of ANC gaming headphones aimed at those who want a stylish device that combines looks with great performance. Its aim here is to be as versatile and flexible as to be the number one choice for competitive mobile gamers as well as those playing casually. Either way, the ultimate goal is to meet the need for a reliable, on-the-go audio solution. Let's get into our 5 favorite things about it and explain why.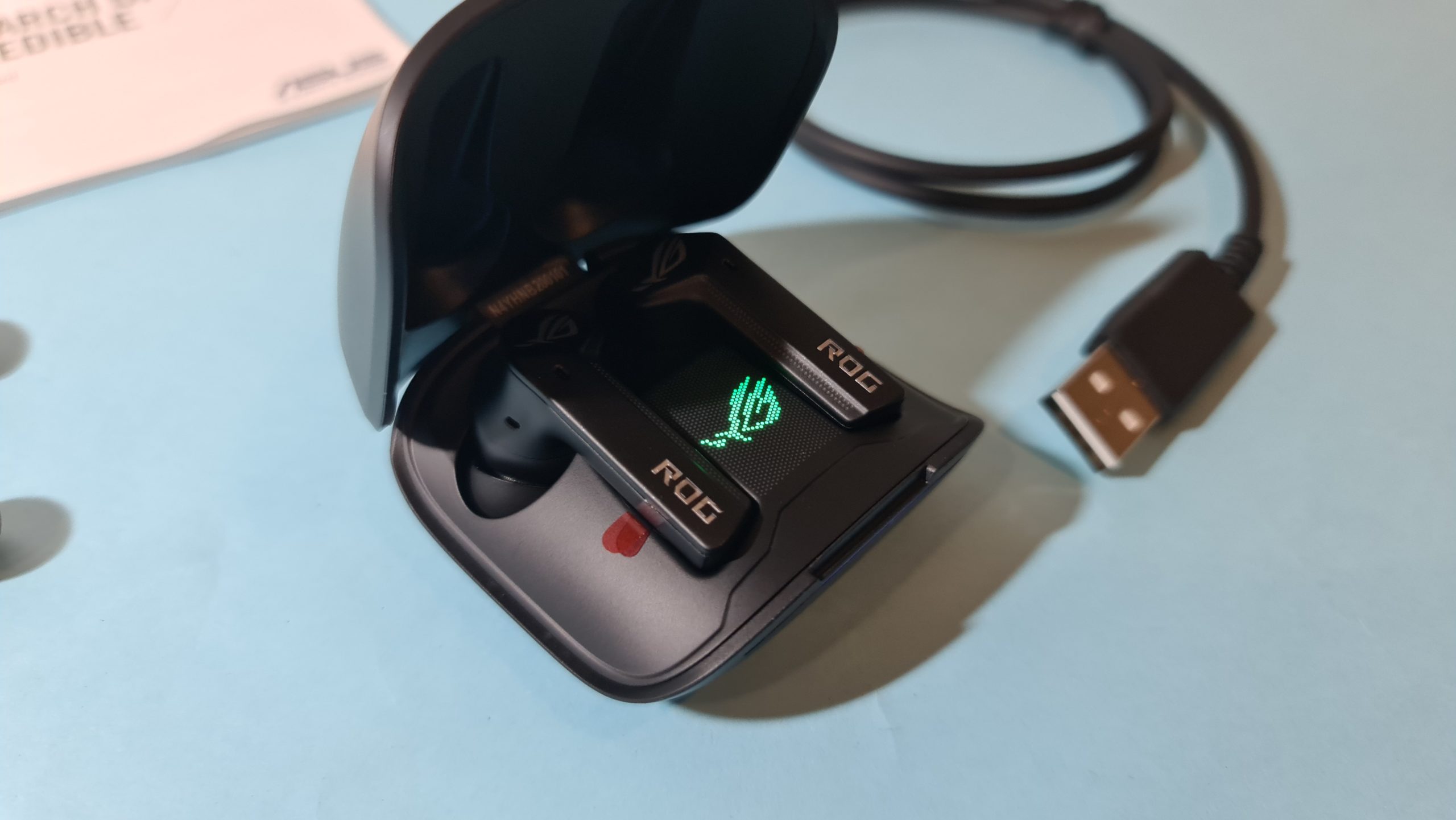 Single case with RGB lighting
Undoubtedly, the case for these headphones is unconventional, to say the least. It stands out in a sea of ​​conventional square designs with its curves. It almost looks like a stone.
Little can be seen on its sleek exterior, save for a minimalist Republic of Gamers (ROG) logo, a USB Type-C port on the back, and a stripe running across one of its sides.
The party doesn't start until you open the hatch. Another ROG emblem nestles between the left and right earcups, though this time they shine in a variety of colors. The repeated blinking is smooth, further supported by the aforementioned lower band now emanating a blue hue, and even the buttons that contribute to the lighting effects. It certainly feels like an occasion every time you open them to take out the Cetras.
This is a cool party trick that definitely caught the eye at the table.
Supreme comfort and fit
The ASUS ROG Cetra True Wireless headphones come in the conventional TWS form factor, inspired by the creator of the segment: the Apple AirPods. They have a rod-like design that connects to the part that goes into your ear. As these are in-ear models, ASUS provides two extra pairs of rubber earbuds in case the patterns that come installed in the box don't fit your channels.
These immediately fit like a glove. Clumsy movements, insertions that felt too deep or too shallow, or just a general lack of user confidence were not to be found here. They are relatively lightweight due to the plastic construction. In addition to being light, ASUS has also balanced the weight evenly across the chassis of the buttons. As a result, they don't seem to be pulling your ears down like some other TWS headphones do.
We wouldn't mind wearing them for hours on end.
daily practicality
Due to the previous points, we can say that this is a very useful pair for everyday use. Their long-term comfort almost leads you to believe you don't have them in your ears anymore, only to be surprised when the music starts playing.
Running errands around town on these should be less boring and hassle-free. You can keep your hands on your groceries or pets without worrying about resetting them often. Touch controls are effective and responsive, giving you what you need with a touch of a panel.
Did you go to the gym or run in the rain outdoors? An IPX4 rating protects your buttons from breakage due to exposure to sweat or water.
With ANC enabled, they are advertised to reach around 5 hours on a single charge with 17 hours of the case. You can take this for a total of up to 27 hours with ANC off. You won't have to worry about bringing them with you, whether it's a short trip to the gym or a trip across the continent. It's really a kind of audio accessory that can go anywhere and do anything.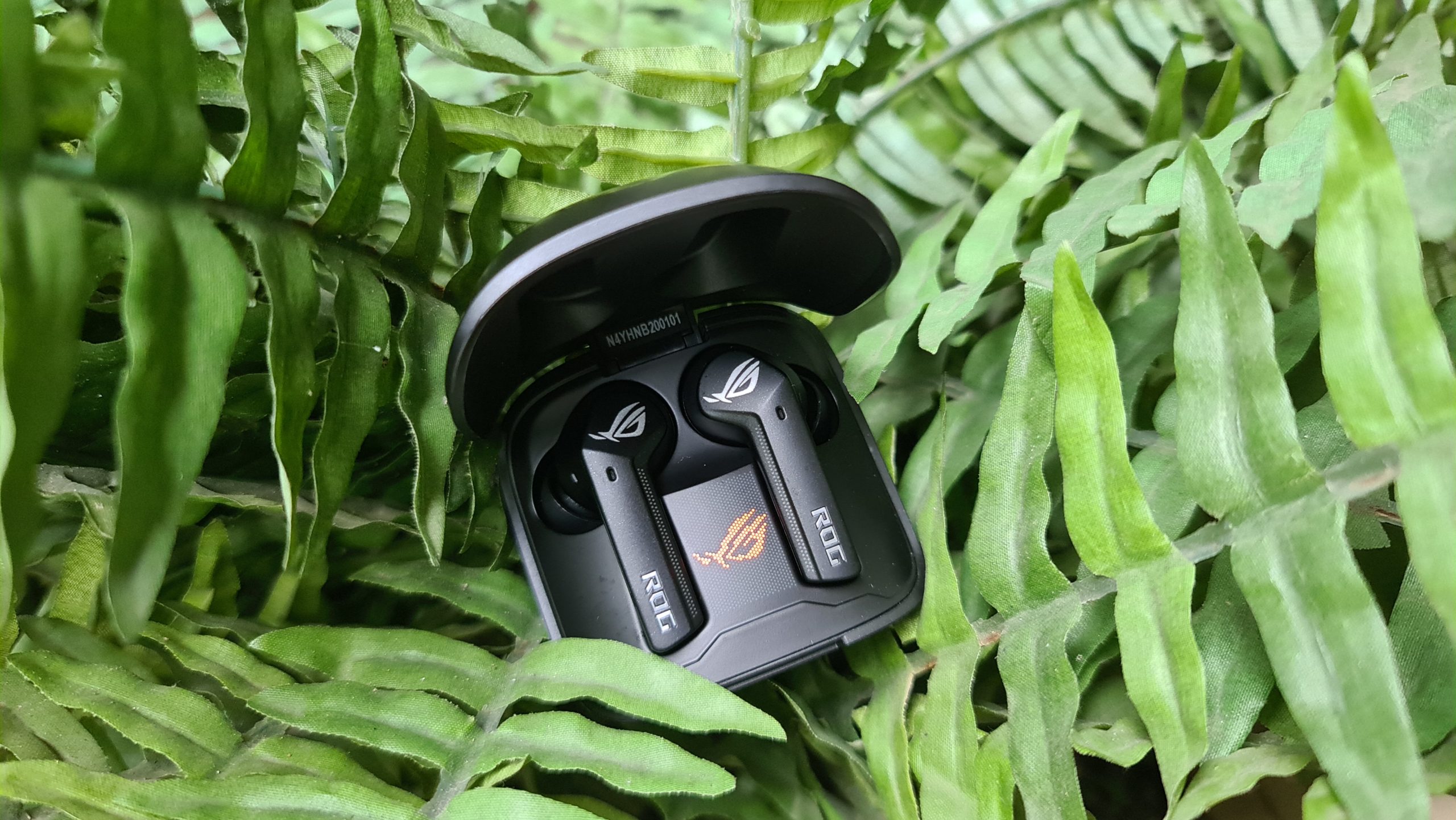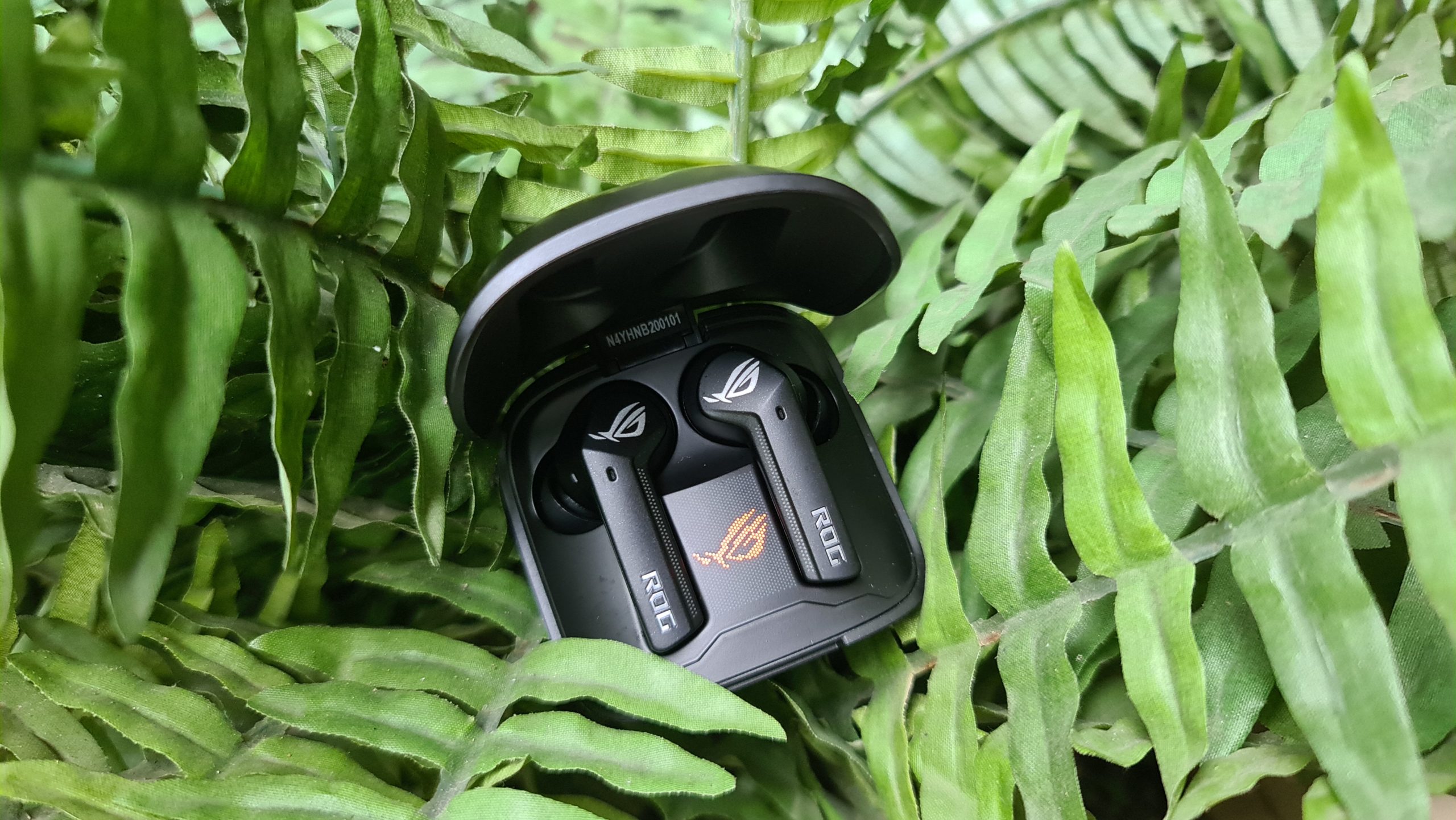 Customizable ANC Modes
The active noise cancellation (ANC) features are expected to have a bit of an impact on battery life. The type of ANC found here is the hybrid variety, which takes things a step beyond the conventional type. Simply put, they pick up noise from outside and inside the buttons to better balance the listener experience.
They improve ANC performance and work well to block out constant sounds such as the hum of an engine and machine noises. You can certainly tell the progress of ANC technology over the years after using them.
However, with ANC slowly making its way to budget TWS models, ASUS decides to step things up with the ROG Cetra True Wireless headphones. As the popular saying goes, "there are levels to this". In fact, tapping the left earcup twice switches between light and heavy noise canceling modes. A voice assistant calmly reminds you which setting you are currently in. The most surprising thing is that ASUS chose to distinguish between Ambient Mode and ANC off.
Many manufacturers choose to install just one of these: but on ROG, Ambient Mode will purposely amplify outside noises to let you hear more while ANC off simply turns off all canceling features. Those with hearing problems but still want to be alerted when someone speaks to them can select the ambient mode, while more sensitive individuals who don't want loud sounds outside can select the latter option.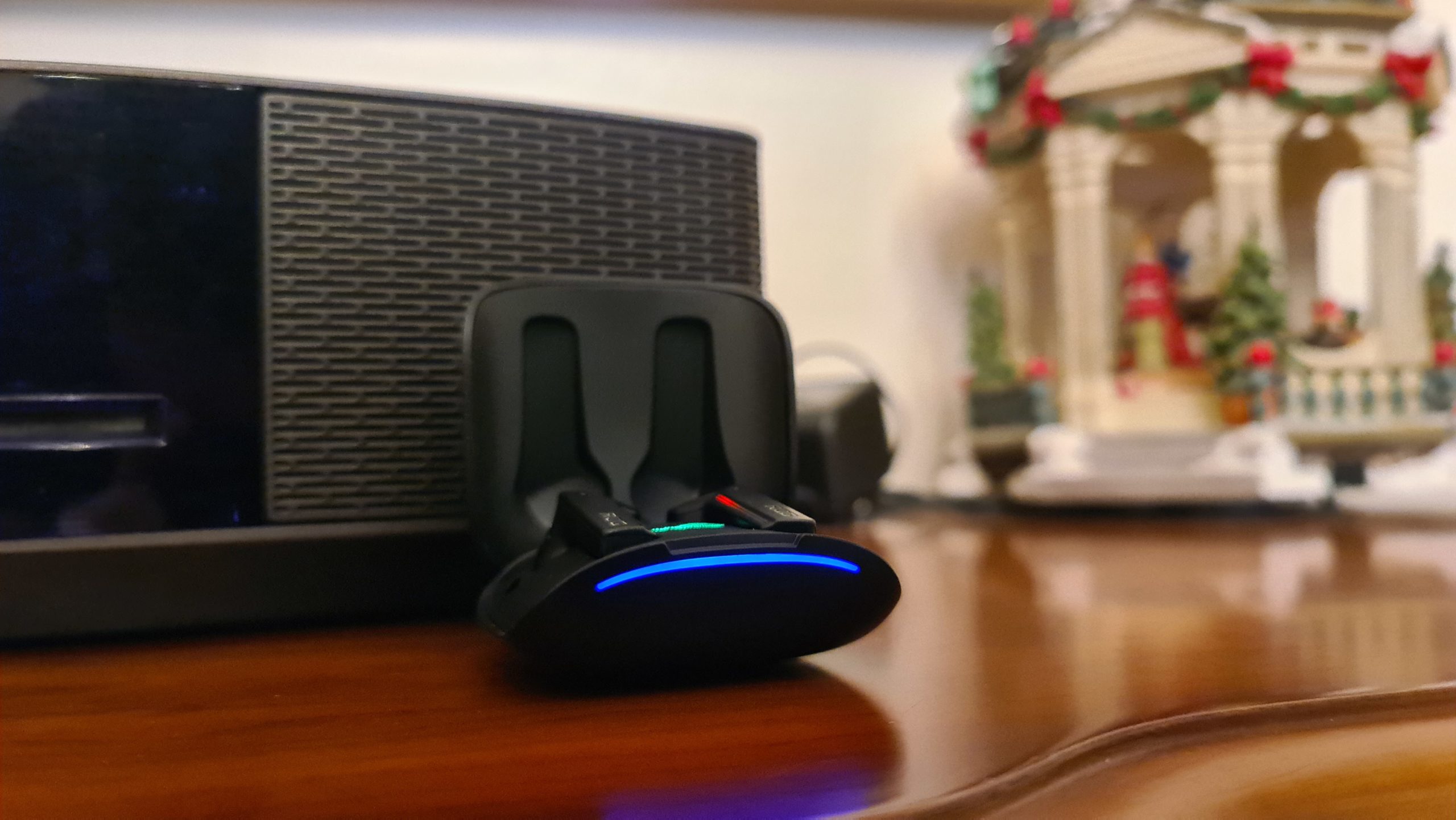 Immersive sound with low latency
As these are headphones, the main concern that many will surely have, besides any of the ones mentioned above, will be related to sound quality. Let's face it: when game companies release audio peripherals, they target the mainstream for the "cool" factor; which is the demographic group furthest away from audiophiles. Wireless audio quality will also be limited when compared to wired audio.
Despite all that, the ASUS ROG Cetra True Wireless headphones come with friendly, warm sound courtesy of their 10mm neodymium magnet drivers. The sound isn't specifically accurate, but the deviations from the standard sound curve make listening fun. We let a plethora of people experience this – from casual tech freshmen to seasoned musicians, and none of them found the sound nearly offensive. Some were even impressed by it, which is a pass with a stamp of approval on our books.
As this is a gaming device, a title properly Game mode reduces latency to give the user as much competitive advantage as possible.
Overall, these are pretty interesting pairs of headphones for anyone wanting a balance between gamer aesthetics, ASUS ROG influence, and an artist.
ASUS ROG Cetra True Wireless Headphone Price Philippines
ASUS ROG Cetra True Wireless headphones are sold for a price of PHP 4,490 in Lazada. Click here if you want to know more about its technical specifications and feel free to join the ASUS Switch It Up Giveaway for a chance to win some ROG goodies!